That was my third Ludum Dare and it's probably my better game I had make in this competition. To start, sorry for my English, it's not my first language. Here is a little screenshot.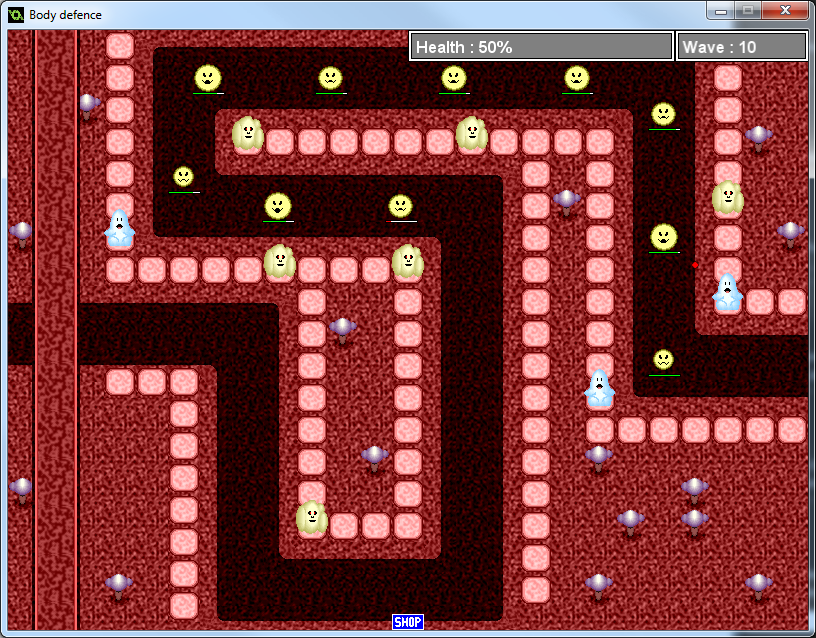 I was supposed to use C# and monogame but I decided at last minute to try GameMaker. I'm very happy with that choice because I was able to do the core gameplay mechanic very fast so I was able to made all my little sprites and a second level.
The good
– My arts. It's incredible how it was simple to make some pixel arts with tilestudio.
– I was able to make a second level
– Nothings wrong happen when I published my game
– I didn't have a monster bug to fix
The bad
– My UI. I hate my UI (I will work on it later)
– It take a long time to have my idea. In fact, I found my Idea when I was taking my shower Saturday morning.
– It take some times to balance the towers vs enemies
Conclusion
That was my best Ludum Dare. I will continue to work on this game. The first things I will do is the re-factoring of my UI. After that, I will add some levels, new enemies, new tower,new tower upgrades and maybe a little story.
If you want to try my game, you can go here : Body Defence
Don't hesitate to give me your comments.